Samuel Weitzman ('18)
Co-Director
director@alliescivmil.org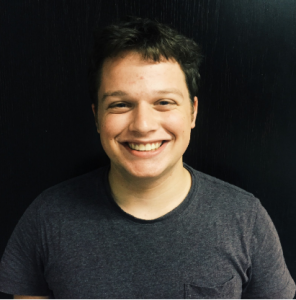 Sam is a junior from Cleveland double majoring in International Relations and Philosophy. In addition to his responsibilities as curriculum director, he serves as the co-director of the 2016 Civil-Military Relations Conference: Changing War in a Changing World. Last year, he served on the planning teams for the 2015 CMRC and FieldEx 2016. Sam joined ALLIES after hearing Sherman speak at Jumbo Days, although a misdiagnosis of whooping cough delayed his attending a meeting until the very end of the first semester of his freshman year. On campus, he is also involved with Tufts CIVIC, Philosophy Club, the Tufts Daily, and intramural soccer. In his free time, Sam enjoys (among other things) reading, writing, sports, spending time with friends, and making semi-obscure pop culture references.
Manal Cheema ('17)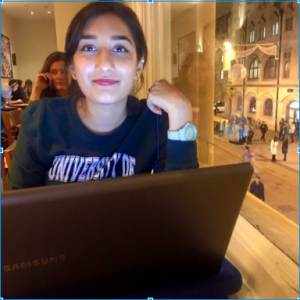 Co-Director
director@alliescivmil.org
Manal Cheema is a senior majoring in Political Science in addition to pursuing a certificate in Ethics, Law, and Society and a minor in Cognitive and Brain Sciences. She has been involved with ALLIES since her freshman year as Freshman Rep/JRP Coordinator and served as Treasurer her sophomore year. She is excited to serve as Co-Director and work on expanding ALLIES this year. Outside of ALLIES, Manal runs a debating society at Tufts, the Union, and is a Writing Fellow. She is also writing a thesis on the Vietnam and Iraq Wars, undoubtedly inspired by her participation in ALLIES. For fun, she draws, pretends to be fit, and relishes in the fact that she can still beat her 10 year-old sister in Mario Kart after a shocking loss in Super Smash Bros Brawl.
Alexandria Hayman ('19)
Treasurer
treasury@alliescivmil.org
Alexandria Hayman is a sophomore at Tufts University majoring in International Relations and Political Science, with a minor in Mandarin Chinese. In joining ALLIES, she hopes to explore international relations from a perspective different than the one she is familiar with (namely, reading articles late at night), and is excited to have the opportunity to manage ALLIES's budget as treasurer. In her free time, Alexandria also acts as treasurer for the Tufts Debate Society, serves as an elected member of the Tufts Judiciary, plays viola with the Tufts Symphony Orchestra, interns with USAID, and drinks coffee.
Eva Kahan ('19)
Programming Director / Communications Director
programs@alliescivmil.org / communications@alliescivmil.org
Eva Kahan is a sophomore from Mountain View, California, home of the self-driving car and the Safran-Kahan family. She is majoring in International Relations and History, and studying Arabic and Computer Science on the side. She is fascinated by the study of civil-military relations in conflict zones and through insurgencies and revolutions, as well as the peace-keeping and resolution negotiation process, especially in North African, Middle Eastern, and Central Asian history. Around campus, she participates in Tufts Hillel as the conservative minyan co-coordinator, is a member of the International Relations Director's Leadership Council, and is excited to be beginning a program this year to support fellow women in the fields surrounding International Relations. For fun, she likes to make herself cold brew coffee and granola, read the news, and eat kale for every meal.
Jun Hyuk "Kevin" Sung ('19)
Logistics Director
logistics@alliescivmil.org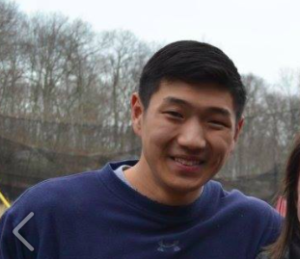 Jun Hyuk "Kevin" Sung is a sophomore from Los Angeles, California interested in dogs and majoring in International Relations or Community Health and minoring in German. His freshman year, he worked on the Civil-Military Relations Conference and FieldEx planning boards. He is very eager to continue working on CMRC and to serve on the ALLIES Executive Board as Logistics Director. In his free time, Kevin Sung likes to dream of one day being a moderately successful father and proud parent of three beautiful dogs.
Sammy Salkin ('18)
Civil Military Relations Conference Director
conference@alliescivmil.org
Matt Felsenfeld ('17)
FieldEx Director
fieldex@alliescivmil.org
Emily Spak ('16)
FieldEx Deputy Director
fieldex@alliescivmil.org
Vance Matthews ('16)
FieldEx Deputy Director
fieldex@alliescivmil.org